24 Reasons to Add Okra Into Your Life!
1. Stabilizes blood sugar and helps to prevent diabetes (HOWEVER, Okra can interfere with the medication Metformin, typically used to treat Type 2 diabetes. Speak to your primary care physician, or a licensed dietician!) 2. Stress management 3. Prevent and improve constipation 4. Treats lung inflammation 5. Helps lubricate the large intestines due to its laxative qualities 6. Treats lung inflammation 7. Antioxidant and anti-inflammatory 8. Used for healing ulcers 9. Keeps joints limber 10. Neutralizes stomach acids 11. Protects you from pimples and maintains smooth and beautiful skin 12. Okra juice is used to treat sore throat associated with coughing 13. Boiled Okra leaves are used to treat urinary problems 14. Okra juice is used to treat diarrhea with fever and related abdominal pains 15. Okra seeds are used to treat and prevent muscle spasms 16. Okra water is used to treat fever, headache, and arthritis 17. Lowers cholesterol 18. Manage fatigue
19. Superior Moisturizer your Yoni will love! It'll help keep you oozing with juicy goodness when you're aroused.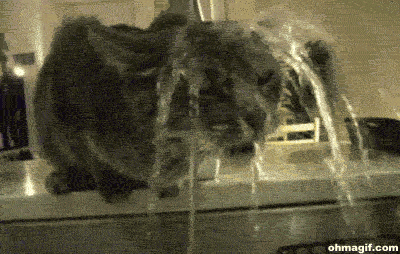 20. Increased libido
21. Helps to get rid of Leucorrhea (white vaginal discharge). This happens to women due to unhealthy eating and living habits.
22. One cup of Okra daily is EXTREMELY beneficial to pregnant women. It has 15% of the daily value of folate aka folic acid, which is a needed nutrient for pregnant women. Folate helps to reduce the risk of neural tube defects. This can affect the brain and spine of developing fetuses. (Ask your obstetrician how much okra you should eat a day, and if it is okay for you during your pregnancy.)
23. It is believed Okra increases the chances of an easy labor and delivery. (Currently there isn't any scientific evidence that supports this, it would only make sense though.)
24. Helps to prevent gestational diabetes


Nutritional Content of One cup of raw Okra: * 1.93 g protein * 299 mg potassium (compared to a banana, which has 358 mg per 100g) * 82 mg calcium * 57 mg magnesium * 23 mg vitamin C (approximately half of what you'd find in the amount of a raw orange) * 31.3 mcg vitamin K * 3.2 g fiber * 3.2 g dietary fiber * 33 calories and about 4 grams of carbohydrates


Herbal & Holistic Page: The Greenz Queen Instagram: www.Instagram.com/_empressnutmeg Blog: Taboo Talks With Chef Nutmeg Website: www.nutmegnostalgia.com
MORE #healthandwellness tips to come The plan is to do one major post a week!
If you missed it on Facebook here are a few ways to try Okra:


1. Curry Soft Shell Crab w/ White Sweet potatoes & Okra
2. The Curry Soft Shell was paired with rice, macaroni pie, a cold Jamaican Red Stripe beer, & mangoes for dessert!
3. Roasted Okra & Cherry Tomatoes, Fried Sweet Plantains, & Herb Baked Salmon
4. Vegan Collard Greens w/ Okra
5. Coconut Curry Collard Greens & Okra w/ Jasmine Rice
6. Coconut Curry Saltfish Rundown w/ Okra
7. Split Peas & Rice w/ Coconut Curry Saltfish Rundown
8. Corn Soup w/ Red Snapper, Dumpling, Sweet Potato, & Yam
9. Callaloo Soup w/ Okra (Can be made w/o smoked meat)
TRY OKRA RAW!
Chef Nutmeg's Personal Opinion on Okra Raw:
https://www.facebook.com/100032639445568/posts/674302203667755/?d=n